Riot Games recently released its 2016 season update for League of Legends and it is a big one.
The world's most popular game is getting a major facelift in a matter of months and these are the 5 changes to League of Legends you absolutely need to know about.
1. New Champion select system
League of Legends will be implementing a less trick and unpleasant champion select system. With the new champion selection, everyone will be on the same page before the draft beings. Each chooses two positions (or fill) before queueing up to find a team. "Pick intent" helps everyone understand the champ you want to play as and the contributions you hope to make with your team's comp.
When exploring position select, Riot delved into how most people play the game and designed around their findings, which was that most League of Legends players feel strongest in two positions. So now, players select two positions out of top, jungle, mid, bottom, support and fill. They are guaranteed to land in one the two positions selected. And yes, support is now an official position in addition to a role.
Requiring players to select their two preferred position should shorten queue times and ensures that no one on your team gets stuck in a position they don't want to play. Furthermore, since support and jungle aren't as popular as the other positions, Riot plans to incentivize these roles with IP bonuses if necessary.
2. Dynamic Groups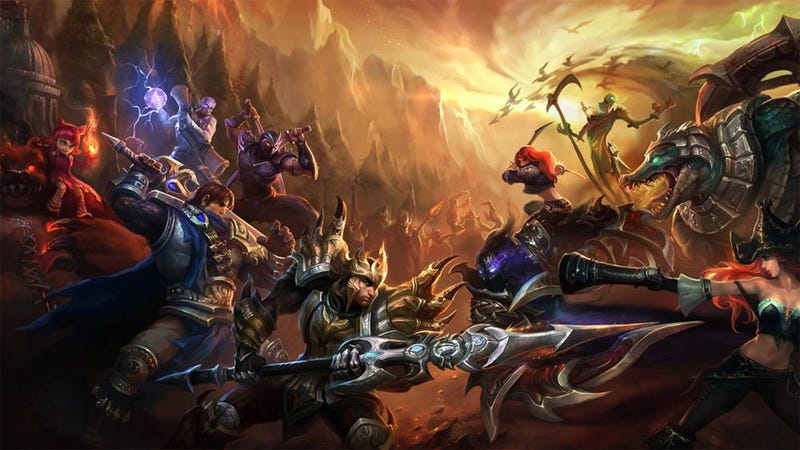 RIP solo and dup queue. This upcoming season League of Legends will replace solo/duo queue with a dynamic group queue, where players will be able to climb the ladder with any number of teammates, going from single participation all the way to a full team comp. There will no longer be a penalty for players ranking together, so the benefits of having a team will always prevail.  You'll still need to be of similar rank to your queue-buddies, and the system is designed so that groups will almost always play against similarly grouped opponents, but now you'll be able to compete the way you want to.
Ranked teams will still be available for players who want to form a team of any skill level, as teams are judged on the skill of the static group rather than the sum total of the individuals. That said, this season League of Legends will also going to be improving the path to pro, with less ranked team grinding and more focus on performing when it counts. Still have to wait for these details.
3. "Loot" and "Crafting" systems are coming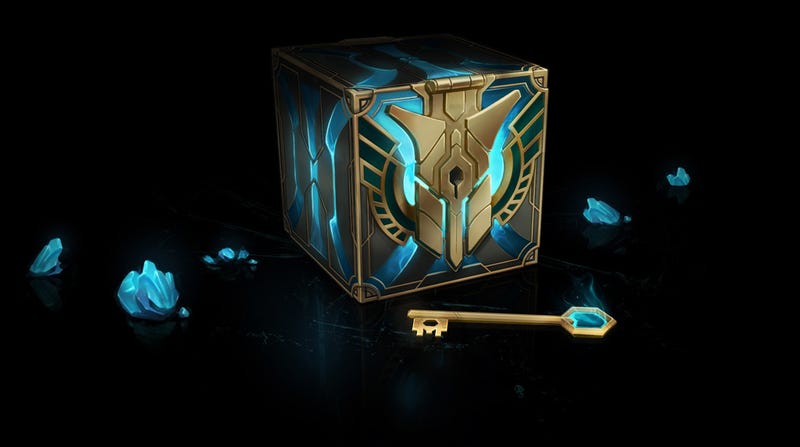 League of Legends will introduce a new system called "Hextech Crafting" with two goals in mind: 1) create a new way to pick up randomized loot at large discounts and 2) allow players to earn their way toward champions or skins for their in-game accomplishments for free.
This will be introduced with a series of "chests". Mastery Chests and Keys will be available later in the 2016 League of Legends season. Upon acquiring the two, players will be able to unlock the chests, earning loot items ranging from 7-day rentals to permanent skins and champions. Keys and Key fragments can be picked up at random after each win. Playing with friends will result in getting a few more keys than going solo. Once enough Key Fragments have been collected, players will be able to convert them into full Keys at the crafting table.
Mastery Chests will be tied to post-game grades, which is a combination of your personal and team performance for that game, for now. Riot is still exploring ways to give out chests (and keys) for other modes and events. If the rewards earned aren't something you see yourself using, you can swap them for other content via the crafting table.
Content plundered will be redeemable and or modifiable via the crafting table. Loot items you don't want can be disenchanted into essences. These essences are used to upgrade other items from shard rentals to permanent content. Alternatively, you can use the crafting table to reroll 3 of any permanent or rental item into a different permanent item of the same type (skin or champion).
4. New social systems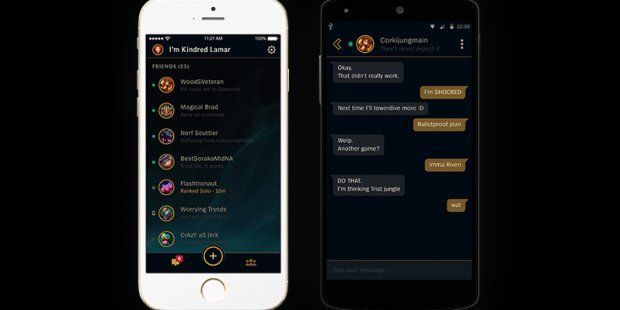 Riot really, really wants you to play League of Legends with friends, which is why they've added a ton of social systems to make it so. They will be releasing a League of Legends Friend app that allows players to communicate with team members whenever, wherever. The app syncs your conversations from any device, so you can keep up the team trash talk long after smashing the enemy nexus or late at night when you're all itching for another 5v5.
League of Legends will also be adding clubs. Clubs are player-named, player-organized, and player-controlled social groups. The idea is to help players grow the amount of available friends at any given time so that you always play League of Legends, even when your regular teammates are busy. Each club provides a persistent chat room that lives across login sessions for all club members. The social hub is supposed to facilitate friendships and naturally provides a place to organize games. Club leaders will wield a full set of moderation tools to invite or ban members at any time. At launch, League of Legends clubs max out at 100 members but that number will likely increase over time.
5. New Client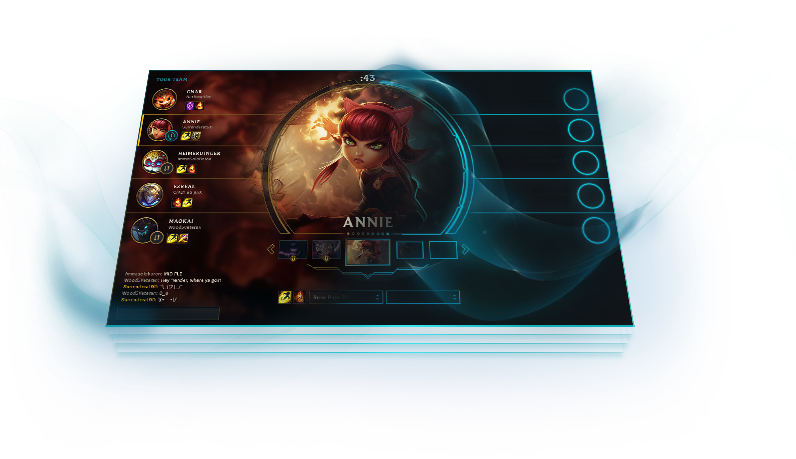 In the League of Legends update announcement, there wasn't a whole lot of details about the new League of Legends client but at least they mentioned it!
What change to League of Legends are you most excited about? Which one are you dreading? Let us know in the comments!