In news that should be filed under "Painfully Obvious", Russian government officials believe that Pokemon GO is evil and in the process of destabilizing society.
The massively popular augmented reality game still hasn't been released in Russia yet, but that hasn't prevented Moscow's higher-ups from launching a full-scale attack on the app.
The Moscow Times reports that Nikolai Nikiforov – the Russian government's Communications Minister – suggested that the sinister secret purpose of Pokemon GO is to 'collect video-information' on behalf of intelligence services who have contributed to the app. Meanwhile, Nikiforov's colleague, Frants Klintsevich, went with the simple yet classic: "It feels like the devil arrived through [Pokemon] and is trying to tear our morality apart from the inside."
The government also commissioned Russia's consumer rights agency to look in Pokemon GO's potential "harmful, psychological effects." Russia's Emergency Situations Ministry has even got in on the action, putting out government approved safety guidelines for the game to protect those that become 'disconnected from reality'.
Despite not being fans of Pokemon GO, the government still understands that people want to get out there and play a cool new AR game.
That's why Moscow City Hall will release its own patriotic version of the game, where players will catch Russian historical figures like Peter the Great and Ivan the Terrible, instead of adorable Pokemon.
Take a look at "Russian History GO" below: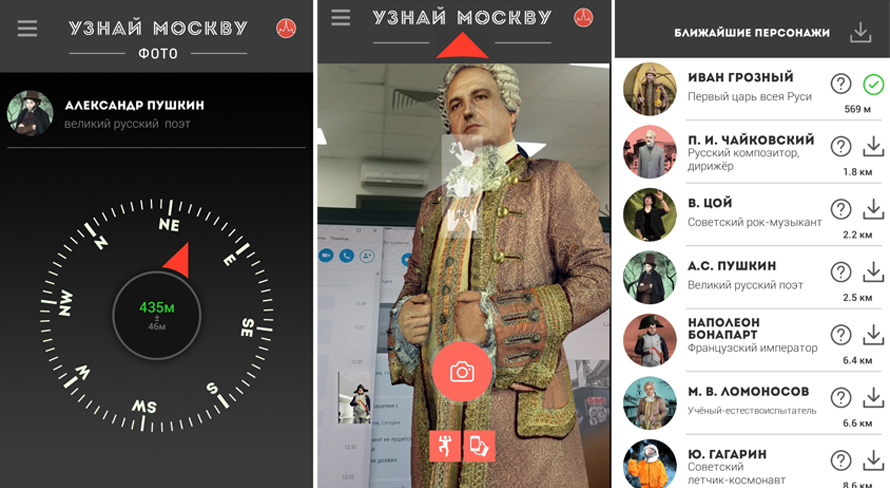 Is the Russian government overreacting?
I'd tell them don't knock it til you try it, but then again I don't want to incite another Cold War. Especially not over Pokemon GO…