We are in full Star Wars: The Force Awakens speculation-mode here at GameAddik. We are so deep in The Force Awakens speculation and theories that we have decided to dig for clues (i.e. spoilers) in every bit of new Star Wars material released. And yes, our Force Awakens speculation includes EA's upcoming game Star Wars Battlefront, specifically the game's free DLC the Battle of Jakku.
Watch the epic teaser trailer for Star Wars Battlefront: The Battle of Jakku below and beware of Star Wars: The Force Awakens spoilers!
As the trailer states, the Battle of Jakku depicted in Star Wars Battlefront takes place 29 years before the events of the Force Awakens. What the trailer doesn't tell you is that the Battle of Jakku takes place approximately one year after the Battle of Endor. The massive Star Destroyer plummeting from the sky pictured in the trailer is the Inflictor, captained by Imperial Captain Ciena Ree, the youngest captain in Imperial history. According to Star Wars lore, Ree was captured by the New Republic forces and was presumed dead by the remaining Imperial forces becoming a symbol as an upstanding Imperial officer who refused to give in to defeatist attitudes plaguing the Imperial forces following the Empire's defeat at the Battle of Endor.
The Inflictor seen falling from the sky in the Star Wars Battlefront teaser is the same wrecked Star Destroyer we've seen laying in the sands of Jakku's vast desert in The Force Awakens trailers.
Is it not safe to assume that we've seen Rey exploring the wreckage? Scavenging for some valuables she could later trade?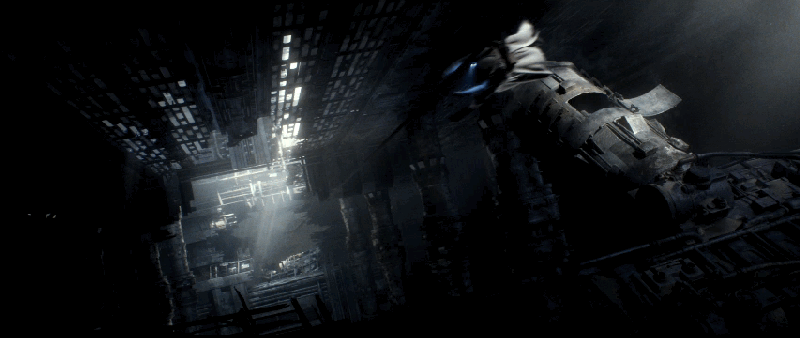 We also know that The Force Awakens' main antagonist Kylo Ren is some kind of Darth Vader obsessive as he's seen in the trailer talking to Vader's charred mask and director JJ Abrams has described him as such. Plus, later in the trailer, the Millennium Falcon is being chased through the wreckage of the Inflictor by Captain Phasma's TIE fighter.
This is what we can deduce from what's been revealed in the trailer and the importance placed on the crashing Star Destroyer in the upcoming Star Wars Battlefront DLC: there is an important piece of cargo on the Inflictor. Does Rey recover something Kylo Ren wants and then goes thrown into the fire with Finn, Han and Chewie? Seems like it.
We won't know for sure until the Battle of Jakku DLC is released on December 8th (unless you pre-order the game, then you can get it December 1), but we sure hope that someone takes the time to explore Jakku to see what secrets and clues it may contain for the Force Awakens. Until then, we will continue to speculate about Star Wars Battlefront's connection to the latest movie. There probably isn't one but it's still fun to speculate.